Top Quality Paint Protection Film in NJ
Are you looking to protect your vehicle's paint from chips, scratches, and other damages? Look no further than VIP Detailing, the premier provider of top-rated paint protection film NJ (PPF).
With a commitment to ultimate perfection and customer satisfaction, VIP Detailing offers a range of high-quality paint protection film NJ options from the renowned brand STEK-USA. 
Discover how our expert technicians and state-of-the-art products can safeguard your vehicle's appearance and preserve its value for years to come.
At VIP Detailing, we understand that your vehicle is a valuable investment, and we strive to offer the best protection available. Our paint protection film NJ options, including DYNOshield, DYNOmatte, DYNOmight, and PROshield, are designed to deliver exceptional performance and longevity.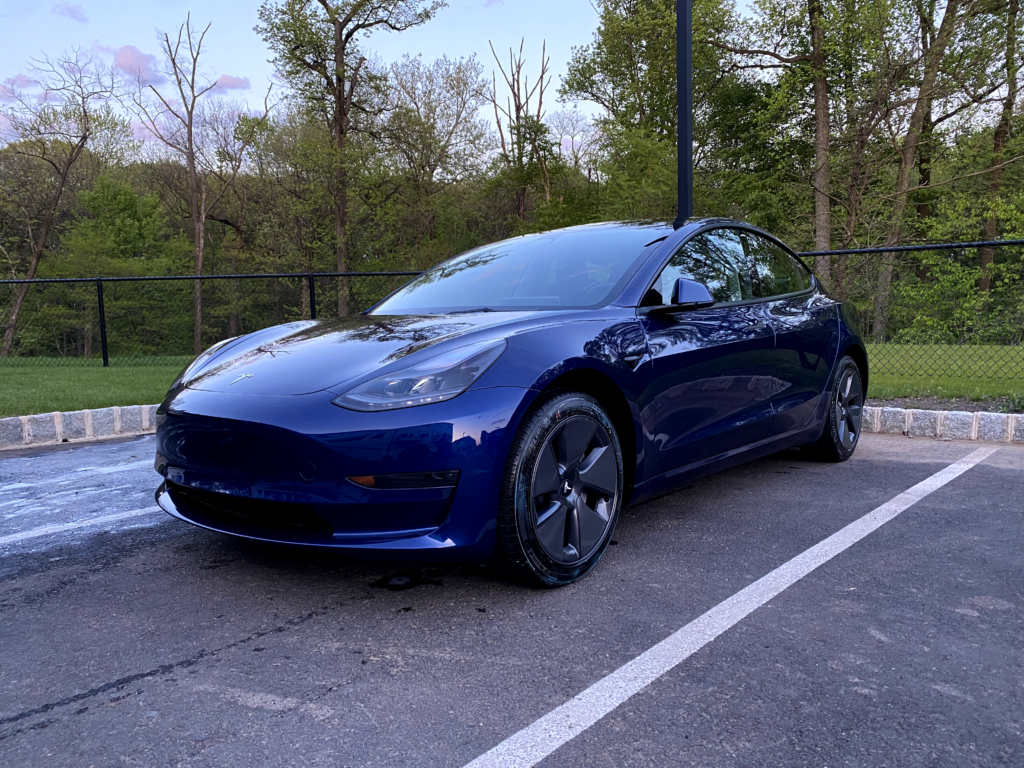 Paint Protection Film NJ Services
Experience a new level of protection with DYNOshield. This premium top-coated PPF features a nano-ceramic top coat that provides extreme hydrophobic properties, eliminating the need for waxes and aftermarket top coatings. 
With its self-healing capabilities, light surface scratches vanish, leaving behind a smooth and glossy finish. The unique protective layer, when paired with adhesives that resist UV damage and discoloration, guarantees unparalleled clarity and functionality, while also providing exceptional resistance against punctures.
If you desire a sleek matte finish for your vehicle, look no further than DYNOmatte. This PPF combines our HYDROphobe® top-coat technology with a smooth matte finish. With slightly more sheen than other alternatives, it perfectly matches factory frost, frozen, and matte paints. 
Say goodbye to the hassle of maintaining matte paint while enjoying protection against rock chips and scratches. Preserve your original paint and revel in the beautiful matte finish your vehicle deserves.
For those seeking maximum durability and protection, DYNOmight is the answer. With a high-gloss finish, hydrophobic properties, and self-healing topcoat, DYNOmight ensures your vehicle stays shielded even during high-speed impacts and demanding off-road conditions. 
Whether you're a daily driver, a performance enthusiast, or an off-road adventurer, DYNOmight provides the peace of mind you need to enjoy your drive to the fullest.
If you're looking for reliable protection at a competitive price, PROshield is the perfect choice. This industry-leading clear PPF film self-heals from light surface scratches and guards against common paint contaminants. 
With an extreme gloss finish, PROshield ensures your vehicle maintains its pristine appearance while preserving its value. With a 5-year warranty that covers yellowing, bubbling, cracking, and delamination, PROshield provides outstanding value and assurance, bringing peace of mind to customers.
Our Paint Protection Film Packages
Track Package
Front & Rear Splash Guards
When it comes to protecting your vehicle, experience matters. At VIP Detailing, we have a team of highly skilled technicians who specialize in paint protection film NJ installation. With their extensive training and years of hands-on experience, you can trust that your vehicle will be in the hands of experts who know how to deliver exceptional results.
Premium Quality Products:
We have partnered with STEK-USA, a renowned brand in the automotive industry, to offer you the highest quality paint protection film NJ options available. 
Our range of paint protection film NJ products, including DYNOshield, DYNOmatte, DYNOmight, and PROshield, are specifically designed to provide superior protection against chips, scratches, and other damage, while maintaining the beauty of your vehicle's paint.
VIP Treatment and Exceptional Service
We believe in creating long-lasting relationships with our customers by providing VIP experiences and exceptional service.
From the moment you contact us to the completion of the installation, our friendly team will go above and beyond to ensure your satisfaction. We take the time to understand your needs, answer your questions, and provide personalized recommendations to meet your specific requirements.
Your peace of mind is important to us. That's why all our paint protection film NJ options, except for PROshield, come with a generous 10-year warranty against yellowing, bubbling, cracking, and delamination. 
We stand behind the quality of our products and installations, giving you confidence in the longevity and effectiveness of the protection we provide.
We understand that your time is valuable. That's why we offer flexible and convenient scheduling options to accommodate your busy lifestyle.
Whether you need paint protection film NJ installation for a single vehicle or an entire fleet, we work closely with you to find a time that suits your schedule best.
So when it comes to protecting your vehicle's paint, choose VIP Detailing as your trusted partner. With our unrivaled expertise, premium quality products, and commitment to perfection, we are dedicated to exceeding your expectations.
Experience the VIP treatment and enjoy the peace of mind that comes with our top-rated paint protection film NJ options. You can also visit car detailing, window tint, ceramic coating, vinyl wrap, and paint correction pages. Contact us today to schedule an appointment and give your vehicle the protection it deserves.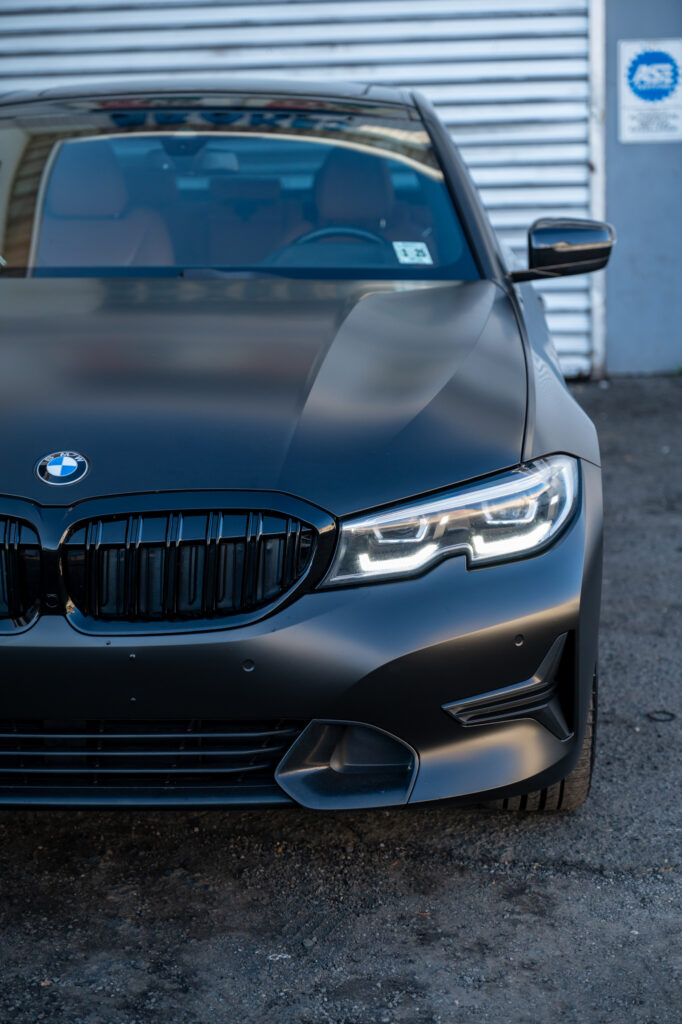 Take a look at what our customers are saying
Millie
2022-02-28
The best service provided for my car my car looks new again thanks for the service will definitely recommend to friends and family. And I will continue using your ...
Selena Dominguez
2022-02-27
Excellent service !! Wilo will make sure your car will be spotless and takes his time. Love the fact he has a flexible schedule:)
Massi
2022-02-26
Received a full interior detail, outcome looked as if it was fresh out of the dealership. Beyond satisfied with the results, and will definitely do business ...
Naomi Soto
2022-02-25
If I can give this business 100 stars I would!! By far the best mobile wash I've ever. Really recommend doing services with them! You will not be disappointed!
Jahmia Richards
2022-02-24
Great work! Willow made my car look like new. Very professional and reliable. Don't think just book him!
julie santos
2022-02-22
Literally transformed my car and can't wait for him to do it again !!! 10/10
Stefanny Gamonal
2022-02-22
If you're not getting your car detailed by them then you're missing out ! 10/10 !!!
Marcos Zavaleta
2022-02-22
Always comes through, service is always impecable and makes sure to doit to your standard. Amazing communication skills between his service and those receiving it. ...
Jeffrey Caminero
2022-02-22
VIP Detailing is the real deal!! Made me fall in love with my car all over again. Will gave my car a paint Enhancement and an interior detail. My cars paint was so
Having trouble choosing a package?
No Problem, Call or text today and we'll help you choose the best fit!
Due to regular driving, your car is exposed to all sorts of harmful situations. From UV rays, flying rocks, and scratching to the paint, all these can damage your vehicle. While these are somehow natural occurrences that you can't prevent, there are some things you can do as mitigation steps.
Aside from guaranteeing your satisfaction, we also provide quality and precise services. Our experts are laser-focused on large tasks and concentrate on ultimate perfection on every detail. We are also friendly since we believe in creating relations and VIP experiences in every service we provide.
You can either Call us on (908) 759-1320 or fill out the form!
Proudly Serving Elizabeth, NJ